The 2015 has closed its eyes, so today we decided to welcome the New Year with a list of best midsize sedans. Here are 10 best midsize cars you could buy in the new year 2016:
Best Midsize Cars
1. 2016 Kia Optima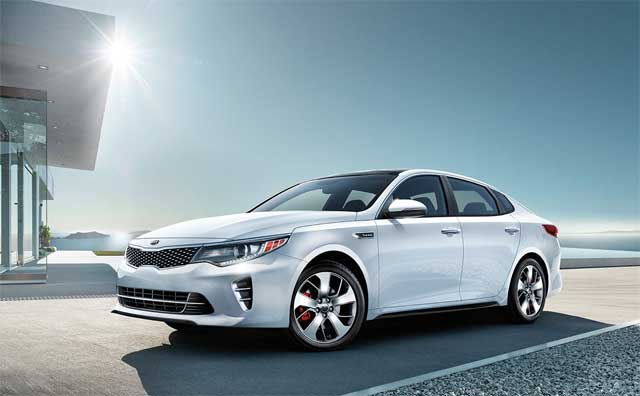 The new Kia Optima definitely tops the 2016 midsize car list. Debuted 15 years ago, the Kia Optima 2016 has greatly evolved over the years offering tons of new and advanced luxury amenities. It is available in three engine options; a new 1.6-liter Turbo Four-cylinder engine with 178 horsepower, a 2.0-liter Turbo Four-cylinder with 247 horsepower and a 2.4-liter Four-cylinder unit with 185 horsepower. Some of the key technological features include Kia's UVO2 connectivity system, 8 inch touch screen with Android and iOS support. The base trim starts at around $21,840, which is very reasonable considering the facilities the Optima offers.
2. 2016 Toyota Camry
Toyota didn't update the powertrain of Toyota Camry for the year 2016, and it is still accessible in a 2.5L four cylinder engine with 178 horsepower and a 3.5L V6 mill generating 268 horsepower. The Camry 2016 hybrid is known to have an estimated 40 MPG EPA rating. Offering a number of opulent interior facilities including wireless charging combined with a fuel efficient drive, the new Camry is definitely a must buy midsize sedan carrying a price tag of $23,070.
3. 2016 Ford Fiesta
The Ford Fiesta 2016 is an ideal city car that renders a super smooth drive, thanks to its base 1.6L 4 cylinder engine that pumps out 120 horsepower. The standard interior amenities include keyless entry, Sync AppLink that enables you to sync your smartphone and MyKey system to set driving conditions. Starting at a price of $15,455, the 2016 Fiesta is very affordable for middle class families
4. 2016 Mazda6
The Mazda6 2016 owes its success to its stunning exterior design and phenomenal performance. Under the hood it carries a 2.5-liter Skyactiv 4-cylinder engine with a 13:1 compression ratio that delivers maximum power (185 horsepower) while taking care of the fuel economy. The automatic variant gives a combined fuel economy of 40 MPG. The price starts from $21,495.
5. 2016 Hyundai Sonata
Priced lower than the new Honda Accord and the Toyota Camry, the Hyundai Sonata 2016 boasts some terrific interior features such as a 17 inch touch screen, Bluetooth technology, smartphone integration and the Hyundai's Blue Link system. The base model is powered by a 2.4-liter inline-4 cylinder power plant which yields 185 horsepower and has a combined fuel economy of 42 MPG. The base model is valued at $21,750.
6. 2016 Honda Accord
The Honda Accord 2016 is a perfect family sedan with first class reliability, easy-to-use functions and brilliant resale value. It has got an overall 5 star safety rating from NHTSA thanks to the high end safety facilities such as collision-mitigation braking, lane-departure and forward-collision warning, lane-keep assist and adaptive cruise control. The Accord 2016 is equipped with a standard 2.4L 4 cylinder engine mated to a CVT gearbox that churns out 185 horsepower and a tremendous 26-47 mpg combined fuel rating. The price of Honda Accord 2016 starts from $22,105.
7. 2016 Ford Fusion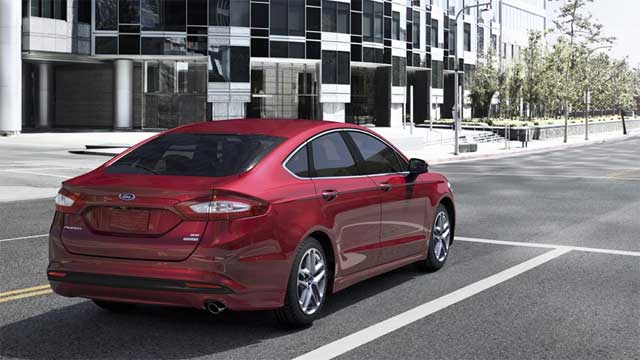 The aggressive persona of the Ford Fusion 2016 makes it very popular among young age group segment. The Ford's SYNC wireless communication system with voice recognition is standard along with a 4 speaker audio system. It is powered by a 2.5L 4 cylinder engine with 175 horsepower and a 25-42 mpg combined fuel economy. The price of Ford Fusion 2016 starts from $22,110.
8. 2016 Chevrolet Malibu
The Chevrolet Malibu 2016 employs a sleek luxurious design with 4 inch longer wheelbase than the outgoing model, which means it extends more interior space. It also features Apple CarPlay and Android Auto. The base engine, 1.5L turbocharged 4 cylinder unit, churns out 160 horsepower and offers a combined 32 MPG fuel efficiency. Having a starting price of $21,625, it is cheaper than the Fusion, Accord and Sonata.
9. 2016 Volkswagen Passat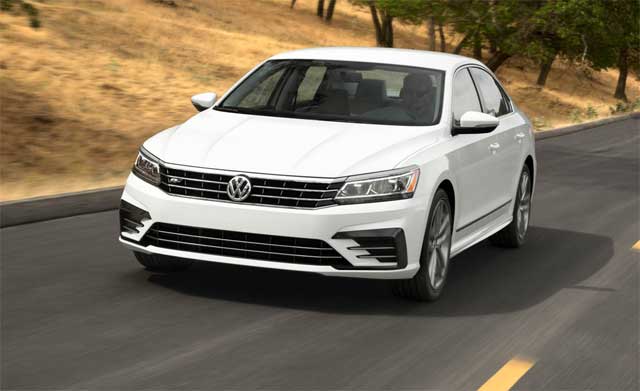 The Volkswagen Passat 2016 base model houses a 1.8-liter TSI four-cylinder engine that gives off 170 horsepower and has a combined EPA rating of 31.5 MPG. It boasts a sporty design which is in fact its top selling point, featuring an elongated front grille with LED headlamps. The base model of Passat 2016 is priced at $22,440.
10. 2016 Nissan Maxima
Although classified as a luxury sedan carrying a hefty price tag of around $33,200, the Nissan Maxima 2016 sports a unique exterior design. It is powered by a 3.5-liter V6 engine that supplies a mighty 300 horsepower. On the inside, you'll find some amazing safety features including the forward-collision warning system, six airbags, stability control and traction control.
11. 2016 Nissan Altima
At $22,500, the Nissan Altima 2016 has all the bells and whistles to compete with the big names. We are talking about a 2.6 liter inline-four that comes standard with the base model. However, the best option is the range-topping 3.5 liter V6 that gives the Altima an 88 horsepower bump over the standard version. Despite the stellar specs, Altima has reported issues with a sluggish CVT transmission. However, it is still one of the safest cars around, thanks to Nissan's dedication to safety and quality.
12. 2016 Chrysler 200
Chrysler has surpassed all the expectations with the next-generation 200. Bold looks, a well-done interior and a very impressive nine-speed automatic transmission have made it all the rage in the midsize sedan market. But, there are some performance issues. With that said, it remains one of the most powerful cars in its class with 295-horsepower 3.6L Pentastar® V6 engine that delivers 262 lb-ft of torque. With a starting price of $21,995, the Chrysler 200 is a good choice.
13. 2016 Subaru Legacy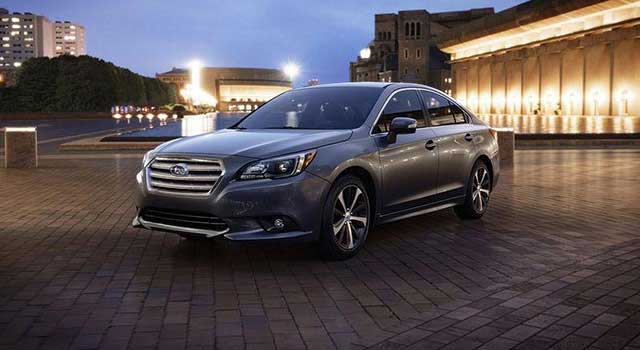 Subaru's comeback streak has been impressive to say the least. The Legacy sedan has helped the company surpass Volkswagen in sales. At the starting price of $21,745, the car offers class-leading interior along with the standard all-wheel drive setup. The 3.6R Limited version offers 256 horsepower boxer-six that drives well enough to keep the drivers excited for their daily commute.
These are all reasonably safe, available at less than $25,000, and most importantly have all the features and facilities to keep an average new car buyer happy.
The article is updated on April 12, 2016.