At the current Frankfurter Motor Show in Germany, the Audi A8 flagship is a show stopper. The sedan includes the level 3 autonomy and would be presented along with two luxurious and technological masterpieces of its type, one with level 4 capabilities, while the other with level-5 self-driving abilities.
The first of the two concepts, known as Elaine, would be a Coupe-Suburban Utility Vehicle (SUV) built on the E-Tron Sportback concept presented at the 2016 Auto Shanghai. The vehicle would be 16.1 feet in length with no combustion engine but three electric motors supplying 370 kilowatts of power. The ZEV (Zero Emission Vehicle) would be able to hit only 130 km/h autonomously with the ability of shifting lanes too. The Elaine will be able to hit 100 km/h in just 4.5 seconds. Additionally, it will allow wireless charging and once charged would provide about 310 miles range.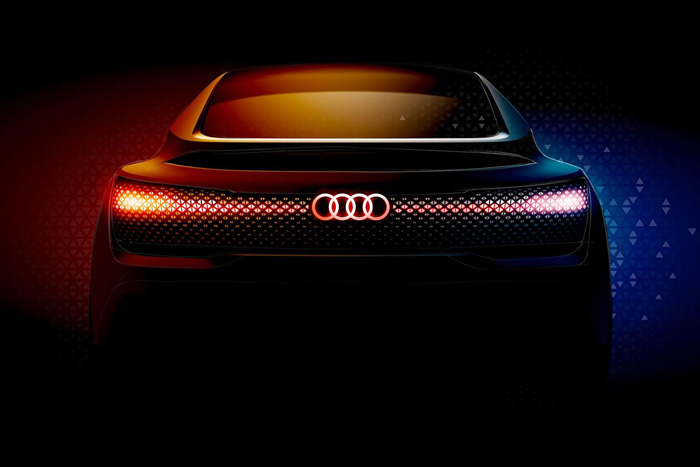 The second concept will supposedly have four electric motors boasting 700 to 800 kilometers driving range. We do not know all the details about this concept yet, but Audi says it will present a spectacular and groundbreaking design. Dubbed as Aicon, it will be a four door car, which will be about 20cm longer than even Audi's extended-wheelbase A8 limousine. Standing on 26'' wheels, it will sport an inverted hexagonal grille, rear-hinged 'suicide' doors at the back and there will be no steering wheel and pedals inside.
Source: Audi