When KIA brought the all new 2014 Sorento SX to the North American International Auto Show (NAIAS) in Michigan, they made it clear that they intend to make a leap into the highly lucrative high-class luxury segment. Even though the Sorento has only been on the market for about three full years now, this already popular seven seater crossover has faced almost a complete redesign from last years model.
What changes are most noticeable? For starters is the all new UVO infotainment system, there are new engines like the 290-hp 3.3-liter Gasoline Direct Injection V6 engine, and improved luxury value of the SX trim level like a panoramic sunroof feature. The most fascinating feature is the all new UVO Infotainment System, which is from Microsoft.  This system with eservices, will be offered with not just the Sorento—but the 2014 Forte as well. This is a system that will likely be adopted by most if not all the KIA models. Some of the basic features of this infotainment system; crash notification, road side assistance, trip information, diagnostics check, and Twitter access so you can 'tweet' on the go. Social Media has grown so much it is now being integrated into vehicle technology.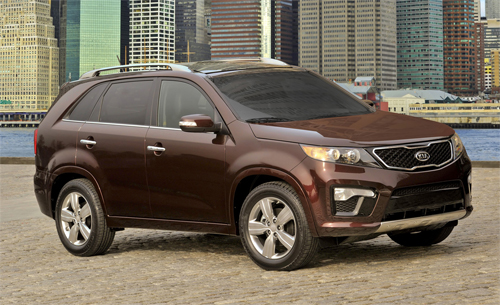 KIA strongly believes if they are ever going to compete with brands like Lexus or Acura they need to be able to introduce a new and impoved interior with a completely functional audio and infotainment system. KIA has elected to expand the size of their display to an 8 inch screen. For navigational services, the UVO system will also feature Google Maps, which is new offer from KIA vehicles. The higher luxury SX trim will come with Napa Leather upholstery, and the middle seats along with the front seats will be heated. Ultimately the SX trim level has come a long way, and there is very little missing from this model. It appears when they presented this model at the Detroit Show, KIA new they have done a great show—and presented it with great confidence.
For more information on the 2013 Sorento, and how it compares to the much anticipated 2014 model, you can visit your nearest dealer, such as JBA KIA of Baltimore. You can visit their website, read about the 2013 model in a review, or even visit the dealership to receive an in-depth experience of the vehicle. If you like the 2013 Sorento—you surely will love the 2014 version!