The Tesla Model S is a very different car than the Ferrari F12, built for very different roles. This is apparent from the difference in sheer power. The Tesla comes with 691 horsepower, as opposed to the Ferrari F12's 730, which – just like the new Mercedes-AMG GT3 Race – was built for speed. In addition to that, the Ferrari is also lighter.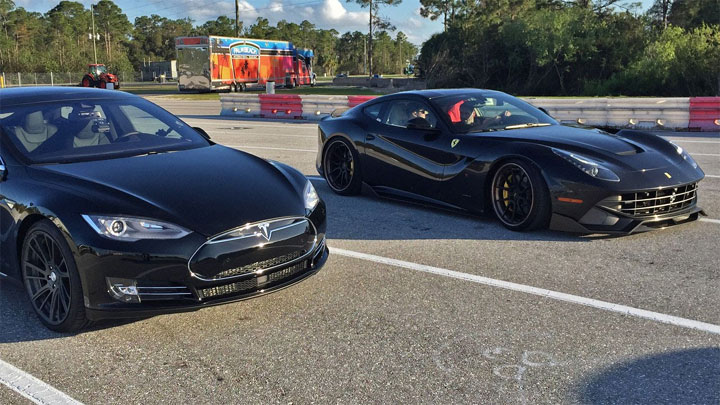 One would have to think that if it came down to a quarter mile drag race, the Italian beast would have a tremendous advantage. That wasn't necessarily the case. Yes, the Ferrari won in the end, but the Tesla actually had a clear edge at the start, thanks to its superior instant acceleration. An electric car will always have that plus, but of course when it comes to top speed, the Ferrari triumphs. As you can see it in the video, the Tesla fully took advantage of its superior acceleration at the beginning, leaving the Ferrari in the dust.
Once the F12 reached its optimal output however, it was pretty much game over. In the end, the Ferrari wins comfortably, but the Tesla did more than well, and once again proved just how capable those cars are, despite being electrically powered vehicles.