Great cars do not only need speed that can take them faster, but they also need better aerodynamics that can keep them firmly planted on the road. Chevrolet is really proud to showcase their new Camaro ZL1 that combined the latest technology and performance. The car has the ability to produce 580 horsepower and can reach the top speed of 170 mph or 273 kmph. However, to keep the car under control at such top speeds Chevrolet came up with better aerodynamics that can help the car to stay in control and maintain stability to generate more downforce.
Al Oppenheiser, Chief Engineer for Camaro ZL1 said that the car has already lapped the Nurburgring race track in just 7:41:27 seconds which is hard to achieve is improved aerodynamics is not incorporated in the car. He said that the new design of the car will create downforce on the car and create more air pressure to keep the tires pressed to the race track or road which helps the driver to get extra grip and control at really high speeds. He also mentioned that there are speed slips available in the car that improves the fuel efficiency of the car.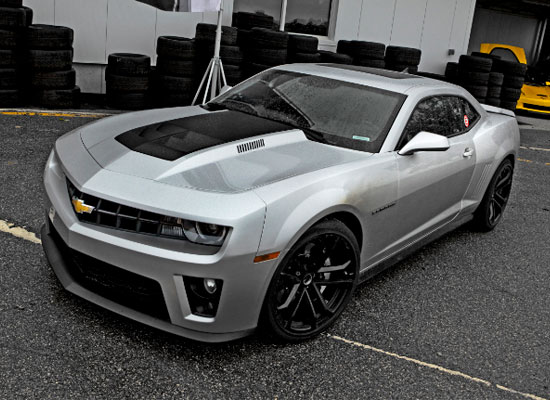 Camaro ZL1 is the fastest Camaro in the market and that is only because the aerodynamics team worked hard on keeping the car close to the ground and generating more downforce. The car has been tested many times on various race tracks around the globe to ensure that the car clears all safety standards.