New Camaro Chevrolet has won an EPA rating of 29 mpg on the highway taking over General Motor's speculated rating. GM'S supposed rating was 27 mpg on the run.
Comparatively Ford Mustangs and Dodge Challengers have been beaten by Camaro Chevrolet on fuel mileage grounds. Its estimated run is 60 mph which is remarkable. Details as told by The General are that it is a 304 hp with direct injection 3.6-liter V6 engine. The 3.6-liter V6 engine is standard in the LT and LS models. It has the capability of achieving 29 miles per gallon on the highway.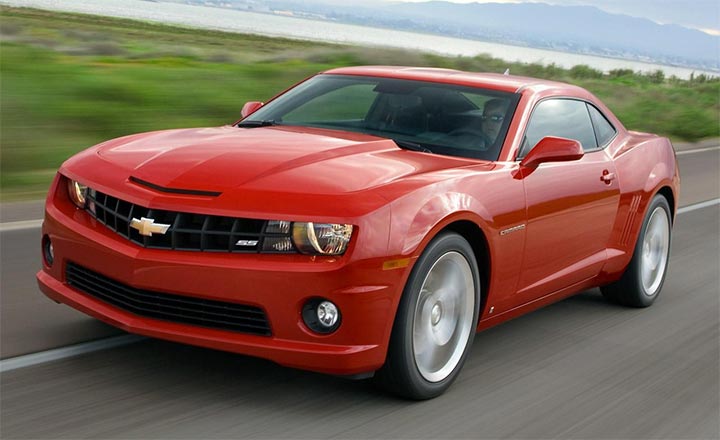 Else for city drive, it provides 18 mpg with 6 speed automatic or 17 mpg with 6 speed stick. The V8 models are capable of performing with more efficiency than thought. The performance figures come up as 16 city and 25 highway and 24 with the automatic transmission.
Though, Camaro won't be earning many points in the muscle car competition. Also it is thought that its eco-victory will last for long. As the new 2010 Ford Mustang is coming with carryover engines. With Camaro production started Chevy has a big order of 14,000 cars bound to come to the showrooms in April.