Lexus Kinetic Seat Concept
As the world gears up for the 2016 Paris Motor Show, scheduled to begin Sep 29, the announcement of the Lexus Kinetic Seat Concept has definitely created a buzz. The innovative concept comprises orange and black driver seats made from synthetic spider silk and have aptly been nicknamed "Spider Seats".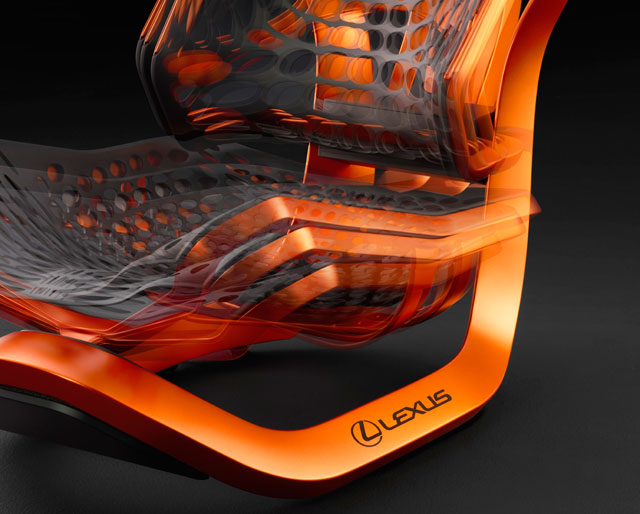 The Lexus Kinetic Seat Concept mimics the movement of the human spine. The seat cushion and back rest have been designed to synchronize movement according to the weight of the occupant (among other factors). This kinetic movement stabilizes head movement due to normal vehicle motion, which in turn leads to a stable field of vision.
The "spider net" radiates from the center of the back rest (set at shoulder blade height) to provide optimum support while adjusting itself to body shape. The ultimate result is comfort and ease of driving.
The seats are covered with a flexible material made from environmental friendly synthetic spider silks, giving it enhanced shock absorbing capabilities. Lexus will also be showcasing the Lexus UX Concept car, the refreshed Lexus IS, the new Lexus NX Sport Edition and the Lexus LC, which is being touted as the brand's new flagship coupe.