There are some people who love to go for cars that perform without making any noise because they prefer that kind of performance. Buick cars are well known for providing good performance without making any engine noise, but the all new 2012 Buick Verano luxury sedan is going to get some new changes to it as the company has decided to add Bose audio system to the vehicle. Buick announced that they have asked Bose Corp to design premium audio system for their all new 2012 Buick Verano that has quiet interiors.
Chuck Russell, Verano Vehicle Inline Director said that Buick Verano is really good for those who love their music because the interior is well insulated and therefore Bose system will get really good environment to showcase its capability. On the other hand, Verano customers will really enjoy the music that they have in their car because Bose systems perform really well even when they are on the road.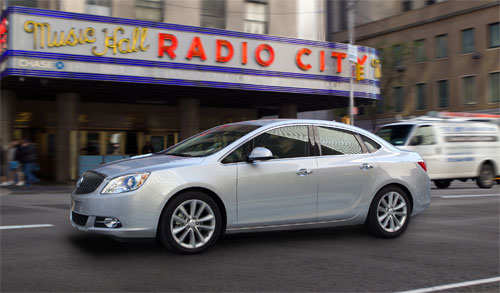 To make it even better for Buick Verano, Bose will provide seven channel and nine speakers to make the car audio sound really interesting. To make this possible Bose engineers recorded system frequencies for each seating position to understand the sound effects and to analyze the data in different environment. This means that Buick Verano will have system that does not provide any audible distortion even when the music is played loud. They have also made use of Buick's noise reducing and noise cancellation materials and technologies to make things work.